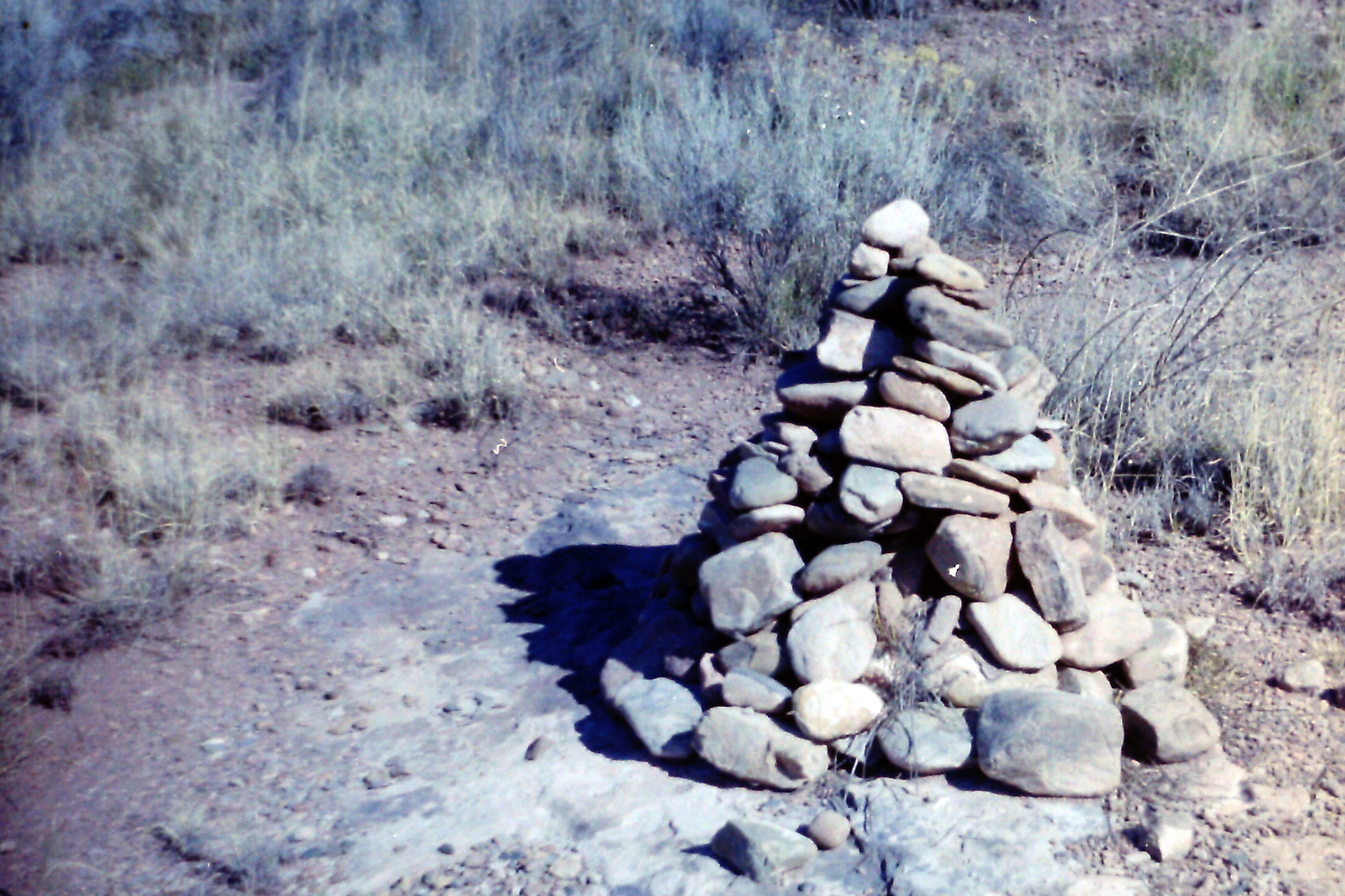 Walk to Remember
[in the occasion of the solo show at CAIXA Cultural São Paulo]
[1] CARERI, Francesco, Walkscapes, walking as an aesthetic practice, Gustavo Gili, Espanha, 2002, p. 73: "a Dadaist city is a city of the banal that has abandoned all the hypertechnological utopias of futurism. (...) For the Dadaists, the visits to bland places represented a concrete way of achieving the total desecration of art, with the aim of arriving at a total fusion of art and life, from the sublime to the everyday".
Jacopo Crivelli, 2014
One of the first artistic dérives, or drifts, known was by the Dada group, carried out in a very improvised manner on April 14, 1921, in which the public was invited to join a group of artists and discover unknown corners and aspects of Paris with them. The first of several (planned but not realized), the action had the specific purpose of visiting some of the "more mundane" places in town. With this action Dada emphasized participation in the artistic act, instead of simple observation, anticipating, to stay on the subject of dérives, the situationist theories which would be spread throughout Europe from Paris a few decades later. But the aspect that needs to be highlighted and placed in perspective is the decision to visit the "banal" places instead of other theoretically more fascinating or beautiful places. In the words of Francesco Careri, "a Dadaist city is a city of the banal that has abandoned all the hypertechnological utopias of futurism. (...) For the Dadaists, the visits to bland places represented a concrete way of achieving the total desecration of art, with the aim of arriving at a total fusion of art and life, from the sublime to the everyday"[1]. The production of works from drifts through the city has become a recurring practice in artistic production throughout the 20th century as well as at the beginning of the 21st, and it is interesting to note how most of the places visited by artists to this day continue being banal and anonymous. Think of the suburbs described through texts and photos by Robert Smithson in his work A Tour of the Monuments of Passaic, of the desolate neighborhoods of Mexico City or the deserts on the periphery of Lima that appear in famous works by Francis Alÿs, the dusty and sad borders between Israel and Palestine crossed by Emily Jacir, among many other examples.
In order to bring together the material that would serve as the starting point for the realization of the works that are now part of her exhibition at the Caixa Cultural, Bel Falleiros decided to resume the practice of drifts, which were the basis of her final work at FAU-USP. By defining the utopian goal of her walks, which correspond to the four cardinal points, as where the city of São Paulo theoretically ends, she placed herself on the periphery of the metropolis and at the heart of the artistic lineage of drifts. By passing through wastelands, desolate streets, ruins and open spaces, however, Bel was not limited to photographing,
drawing or other forms of registering these places. Her journey to the ends of the city also took place in the physical and imaginary realm, the elements of reality around her were constantly compared with memories of the city Ituveravawhere her father was born and where she experienced the feeling of reaching the edge of a city for the first time. The displacement that any drift assumes was duplicated here because the journey happened simultaneously in the imagination and in reality. In this sense, it is extremely revealing that among the anecdotes discovered by the artist in her walks through the city, the most fascinating were exactly the ones that spoke about displacements. A lighthouse that never had light, lost far from the sea, the central landmark of the city, removed and placed in another location; the historic place where the independence of Brazil was declared, chosen a posteriori to be more appropriate than the original...

Despite the importance of these episodes being relative throughout the exhibition, the artists interest in them is significant because it shows that the displacement is, in a more subtle way than it might seem at first, the privileged strategy of the works presented. In the huge "panels" that should portray the high points of the walks, ie, the physical limits of the city of São Paulo, there remains virtually no trace of the city. What we see are rural settings: a mountain, a bridge, a lot of water. Almost without realizing it Bel left São Paulo to return to Ituverava, and she is, in fact, the one being depicted. Beyond the undeniable strength of the panels, it is interesting to note that a project that was conceived as an urban drift, of an effectively urban nature, with the (vaguely utopian) objective of finding the limits of a metropolis, became a field excursion rich in personal reminiscences. In this sense it could be significant to remember that the artist Richard Long who, more than any other, made walking in nature an artistic action, also considered his relationship with his father and childhood memories as central issues in his practice. The English artist has recently stated that for him the act of walking, despite or in addition to having become an artistic strategy of a career spanning several decades, still remains very attached to the memory of walks that he took with his father every year with the students from the school where he taught: one more example of a walk made to be remembered.

Profile [Bel Falleiros]
For Wish Casa Magazine

Gabriela Longman, 2014
São Paulo is big, enormous, perhaps infinite. Last year, the artist Bel Falleiros, 30, invented a personal ritual – leaving from Praça da Sé, her ground zero, and wearing typical civil construction worker garb, she would begin walking, always following a compass direction: north, south, east and west. She would travel kilometers in a state of alertness. With a recorder in hand, she would capture her impressions and idea associations.

These outings led to the creation of four large-scale paintings on display at the Caixa Cultural in January and February. Entitled On Ruins, Memories and Monuments, the artist's first solo show also displayed her previous collages, photographs, annotations and fragments, revealing drift and discovery. Curated by Paulo Miyada, the exhibition stressed one of the fundamental concerns of contemporary art: that the process can be of equal or greater length than the result.

"My way of discovering a city is always to walk and let myself get lost," explains Falleiros, who has lived in Berlin and New York. "I wanted to walk until I found the end of the city, even though I knew already I wouldn't get there."

The issue of urbanity is present in al her visual arts research. An architecture graduate of FAU-USP, it took her a few years to take on board the decision to be an artist. She took a course in collage at the Parsons (NY), was a member of a study group at the Fidalga Atelier and took time to study art history. She is also currently a member of .Aurora (pronounced Ponto Aurora), an independent atelier and exhibition space in São Paulo's República area, which opened in June last year.

There, in various spacious rooms on the second floor of an old building, the activity of art co-exists with others: cultural management, curation, business administration, communication. Everyone does a bit
of everything. "At the beginning the space consumed all our energy. It was as if I had shot myself in the leg," she recalls. Little by little, though, the group organize itself in a manner capable of preserving agendas and individual identities. "The space has put me in touch with incredible people."
Bel did not find the end of São Paulo in her walks, but came across a series of lonely places – desolate avenues, bizarre terrains – an all types of people. She was surprised by the number of rivers, streams and brooks that pass through the different regions, and discovere the Jaguaré Lighthouse, built far from the water and emitting no light. Some of the surprises of the megalopolis.

"My overalls ended up being an important part of these outings, creating a sort of protectiv layer. It was an attempt to pass by unnoticed, and to eliminate all social difference as well as the pressure of being a woman on her own strolling aimlessly."

On writing about the artist's work, the critic Jacopo Crivelli Visconti mentioned other artists who too have focused on the city' "banal" areas, from the Dadaists in 1921 to the suburbs described through Robert Smithson's texts and photos in A Tour of the Monument of Passaic. "His journey to the edge of the city took place in the physical and imaginary realm in parallel, considering that the elements of reality surrounding him were constantly compare to memories," writes Visconti.

Without realizing it, her incursions into São Paulo ended up recalling Ituverava, her father's small hometown in upstate São Paulo. "That's one place whose extremities do come clearly to mind, along with a series of affectionate memories," the artist concludes, as she waits to see where her future paths will take her. For she knows that affection is constantly dislocating.
Artista Aposta
Para Arte que acontece
Caroline Carrion, 2018
Formada em Arquitetura pela FAU-USP, Bel Falleiros (n. 1983) começa sua pesquisa artística informada pelo urbanismo, por como a cidade exibe as marcas de sua história às vezes mais naquilo que oculta do que em seus monumentos, e por como o corpo – individual e social – é tão formatado pela cidade quanto ela é construída por ele. Nascida em São Paulo e tendo vivido em Nova York em Berlim, sua experiência de vida nessas grandes metrópoles imiscui-se à pesquisa histórica, geográfica e arqueológica em sua produção artística que parte geralmente do ato de caminhar e se formaliza através de instalações, uma mídia de natureza interdisciplinar e polifônica.

Em 2014, a artista teve sua primeira individual, "Sobre ruínas, memórias e monumentos" na Caixa Cultural São Paulo. Apresentado como uma instalação composta por itens tão diversos como desenhos, mapas, fotografias, pedras e a roupa da artista, o projeto conciliava a experiência de caminhadas pela cidade a uma extensa pesquisa no arquivo fotográfico do município de São Paulo, norteada por seus monumentos e pela amnésia de seu passado colonial (trata-se de uma cidade, afinal, que "deslocou" tanto o seu marco zero quanto o local do grito de independência para atender a conveniências narrativas).

A partir de 2015, com a realização de uma residência coletiva com outras quatro artistas na Oficina Oswald de Andrade (Renata Cruz, Laura Gorski, Flavia Mielnik e Alessandra Duarte), o aspecto comunitário e de experiência coletiva, já latente em sua obra, parece aflorar com mais força, assim como seu interesse por histórias mais ancestrais que as nossas memórias urbanas. Em 2016, a artista apresentou em Pecos, no Novo México, uma instalação site-specific que se apropria de procedimentos da land art para criar, em uma reserva de preservação ecológica e cultural, um espaço em que a história e a tradição foram ampliadas pela intervenção artística, que pôde tornar a área, até então restrita, temporariamente acessível ao público. De forma semelhante, em uma residência artística realizada em Detroit em 2017, a artista criou um "umbigo na terra", uma praça circular esculpida no próprio solo do local, que sobrevive ao término de sua residência para se tornar um ponto de encontro para a comunidade local.